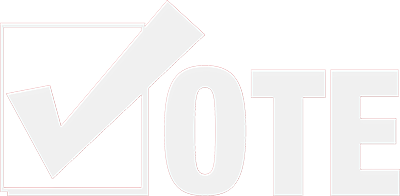 Political Action
Get out and vote!
Brothers and Sisters,
     In his address to delegates to the UAW's Constitutional Convention in 1970, legendary labor leader Walter Reuther warned, "There's a direct relationship between the ballot box and the bread box, and what the union fights for and wins at the bargaining table can be taken away in the legislative halls."  And nobody said it better than our later Brother and former Business Manager Paul Nolte, in this report from 1957:
The dedicated men and women of your local labor clubs donate their evenings and weekends vetting potential candidates on legislative issues important to working families.  Below is a listing of labor legislative clubs in Missouri, please consider joining the one nearest your place of residence. We ask that you take the time to educate yourself on legislation that impacts your future financial security and reach out if you have any questions. Each election cycle your labor coalitions and clubs publish a list of endorsements for your consideration, it is vitally important that you get out and vote!
Local 1 Voluntary Fund
Members may elect to contribute to up to $4 per month to the Electrical Workers' Voluntary Political, Educational and Legislative Fund (Also known as the Vol Fund) by submitting a completed Voluntary Contribution Agreement (orange card) to the Local Union's Financial Secretary. These contributions can be revoked upon written notice from the member at any time. The goals of the organization are defined in the Bylaws and read as follows:
The purpose of this organization shall be to promote among all members and the community the knowledge that are essential to the advancement and welfare of the labor movement of our community, and to support, by all legitimate means, legislation and candidates for public office for the welfare of organized labor.
The fund officers consist of a Secretary, Treasurer, and the Local Union Registrar(s). The Secretary and Treasurer are elected by a majority vote of participants in the Voluntary Fund for a two-year term. Nominations take place at the fourth quarterly meeting of the odd-numbered years. The Registrar(s) is/are appointed by the Local Union President. Your incumbent Voluntary Fund officers are:
Registrar: Timothy Green & Dan J. Kloeppel
Secretary: Lou Cunningham
Treasurer: Kenneth W. Edgar, III
Since 1944 IBEW Local 1 has had members, either in the Missouri House or Senate, looking out for our interests and the interests of working families in Missouri. We encourage all members to join the Vol Fund and attend their local labor club meetings. Members wishing to run for office should contact the Local Union President for assistance with their campaign.
In Solidarity,
Frank Jacobs
Business Manager
---
Online Legislative Resources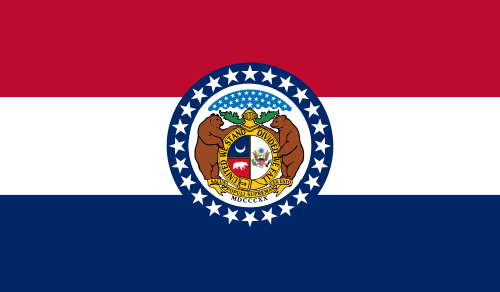 Acceptable forms of Voter Identification
Election Authority Contact Information
---
LABOR CLUB DIRECTORY
---
FRANKLIN COUNTY LABOR POLITICAL COMMITTEE
Dan Kloeppel, President
PO Box 21
Union, MO 63084
Phone:  636-368-1366
E-mail Address: [email protected]

Meets at 7:30 the first Monday of the month at Hagies 19th Hole, 618 North Washington Avenue, Union, MO 63084
---
JEFFERSON COUNTY LABOR POLITICAL COMMITTEE
Chuck DeMoulin, President
4 Main Street
Festus, MO 63028
Other Officers:
Vice PresidentBrian Chumley
Secretary Sheri Gassaway
Treasurer Stephen Markus
Meets at 7:00 p.m. on the second Monday of the month (Executive Committee at 6:00 pm) at 4 Main Street, Festus, MO 63028
---
MID-MISSOURI LABOR CLUB
Russ Unger, President
PO Box 471
Fulton, MO 65251
Phone: 573-642-1833
Meets at 6:00 pm the second Monday of the month at Columbia Labor Temple, 611 N. Garth, Columbia, MO 65203
---
MINERAL AREA LABOR LEGISLATIVE CLUB
Lee Asher, President
PO Box 92
Farmington, MO 63640
Phone: 573-631-4395
Other Officers:
Vice President Scott BockenKamp,
Secretary Kody Barlow
Treasurer Nate Sellinger
Additional Contact: Scott Bockenkamp 573-366-0802
Meets at 7:00 p.m. the first Tuesday of the month at American Legion Post 39, 5073 Flat River Road, Farmington, MO 63640
---
NORTH COUNTY LABOR LEGISLATIVE CLUB
Frederick C. Searcy, Jr., President
12385 Larimore Rd.
St. Louis, Mo. 63138
Phone: 314-914-5744
Email address: [email protected]
Meets at 7:00 p.m. the first Monday of the month with the exception of July, August and September in non-election years (Executive Board meets at 6:00 p.m.) at IAM District Lodge 837, 212 Utz Lane Hazelwood, MO 63042
---
NORTHEAST MISSOURI LABOR LEGISLATIVE CLUB
Steve Garner, President
P.O. Box 735
Fulton, MO 65251
Phone: 573-592-0201
Meets at 7:00 on the first Monday of the month at the Electricians Hall, 801 Church Street, Hannibal, MO 63401
---
ROCKWOOD LABOR CLUB
Marty McClimens, President
2174 Timber Ridge
Pacific, MO 63069
Phone: 314-494-8985
Email address: [email protected]
Meets at 7:00 p.m. the fourth Wednesday of each month at Eureka-Pacific Elks Lodge, 19 West First Street, Eureka, MO 63025
---
ST. LOUIS CITY LABOR LEGISLATIVE CLUB
Dave Holmes, President
301 S Ewing Ave
St. Louis, MO 631o3
Email address: [email protected]
Meets at 7:00 p.m. the second Thursday of the month at Greggs Bar & Grill, 4400 N. Broadway, St. Louis, MO  63147

---
SOUTH ST. LOUIS COUNTY LABOR POLITICAL ORGANIZATION
Scott Ramshaw, President
PO Box 510387
St. Louis, MO 63151
Phone: 314-355-1000
E-Mail Address: [email protected]

Meets at 7:00 p.m. on the 4th Thursday of the month, January through October, at the Genesis Banquet Center, 2651 Telegraph Road, St. Louis, MO 63125
---
TRI-COUNTY LABOR LEGISLATIVE CLUB
Joe Mueller, President
10 Droste Square
St. Charles, MO 63301
Meets at 6:30 pm the first Tuesday of each month at #10 Droste Square, 506 Droste Rd., St. Charles, MO 63301 (Executive Board meets at 6:00 pm)
---
WARREN COUNTY LABOR LEGISLATIVE CLUB
Charlie Redecker
27250 State Highway U
Warrenton, MO 63383
Phone: 636-235-8042
Meets at 7:00 pm the first Wednesday of each month at Ruiz Mexican Restuarant, 223 E. North Service Road, Wright City, MO 63390 (Executive Board meets at 6:30 pm)